Julian Alps MTB
With bikes from Ukanc around Julian Alps - 4 days, 3 nights - 790€ per Person
Ukanc, a small village at the end of the world, is the perfect place to start your cycling tours. Cycle on trails that are perfect for recreational and professional athletes. Choose your venue for sweet dreams in Zlatorog Village and discover Slovenia on a bike in one week.
Feel the fairy tale of the Bohinj Valley, Lake Bled and Triglav National Park. Set off to Kranjska Gora and search for the intersection of three countries.
The programme can be tailored to your desires and needs. You can skip too demanding or easy trails and set off for an individual exploration. Rest every night in the cosy alpine chalets and prepare for new cycling adventures. What are you waiting for? Ride by bike to the fairy tale of Bohinj.
Slovenia is small but very picturesque, unique and amazing for mountain biking. A very special place of Slovenia are the Julian Alps and Triglav National Park. This is where our base is and it offers you the best location to explore Slovenia's beauties, ride the best trails and get to know the locals. The tour is run on a "hub&spoke" style which means that you will be based in amazing Bohinj valley in a biker friendly accommodation in the heart of Triglav National Park. This will be our base and from Bohinj we will explore different areas, ride different trails and get the real insight in the beauties of the Julian Alps. If you want to skip a day it's not a problem at all. You can do a ride on your own, relax by the lake, go on a rafting or canyoning adventure, do a hike or fly with a tandem paraglide.
Included services
3 nights in Zlatorog Village
"Welcome" breakfast - bohinjska gajbica (1x)
Bohinj valley and Triglav National Park
Kranjska Gora & biking in 3 countries (Slovenia, Austria, Italy)
Lake Bled and Karavanke mountains
Experience local specialties in a traditional inn "gostilna"
Ride with licensed local MTB guide
Included:

3 x nights in Zlatorog Village,
1 x Wellcome breakfast,
4 x guided bike tours,
All transfers on day trips and excursions,
Licensed local bike guide,
All entrance fees and tickets based on the itinerary.
Excluded:
Airplane ticket to Ljubljana airport,
Lunches and dinners,
Visit of Kranjska Gora bike park,
Bike (If you need a bike we can offer you Specialized Stumpjumper full suspension bikes. Please contact us at grega@hikeandbike.si for more info) .
What to bring?
Comfortable clothes and shoes,
Helmet (can be also provided by us),
Biking clothes (padded shorts, 2 shirts with short sleeves and 1 shirt with long sleeves),
Windproof jacket,
Rainproof jacket and pants (if you use them),
Fleece or a warm jacket,
bike gloves,
Hat
Swimsuit and towel,
Camera or a smartphone,
Sunglasses,
Bike backpack,
Sunscreen.
ARRIVAL
Arrival to Ljubljana airport,
Pickup and transfer to Bohinj valley (cca. 45 min drive),
Check in and welcome meeting,
Bike setup,
Bike ride around the Bohinj valley (its an introductory ride, mostly XC for you to settle in and see some of the attractions the valley can offer),
Dinner in one of Bohinj restaurants (not included).
TECHNICAL DATA:
distance: 25 – 30 km
vertical meters: approx. 500
technical level: 1 – 3
fitness level: 1 – 2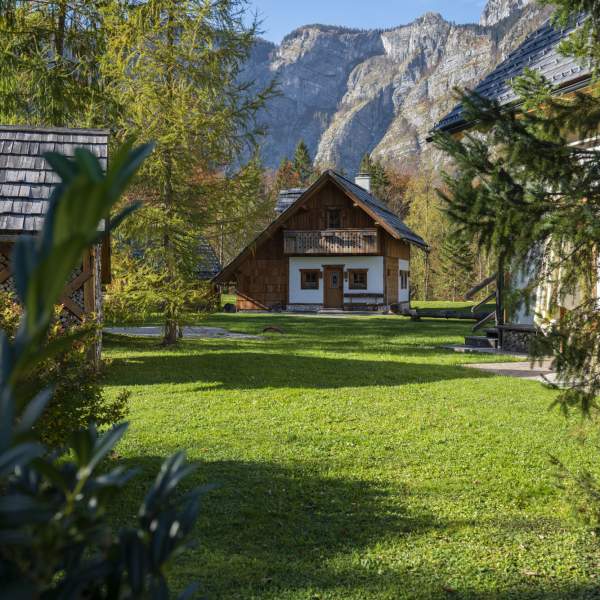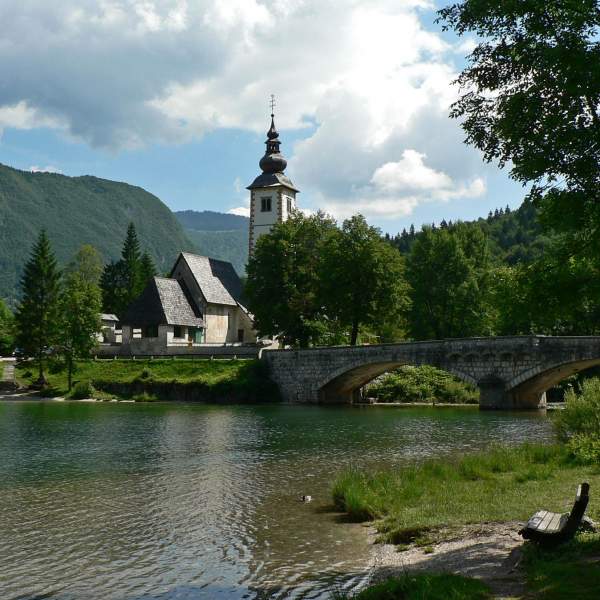 BOHINJ
Breakfast "bohinjska gajbica",
MORNING BIKE TRIP – Above Bohinj there is an amazing forrest named Pokljuka plateau full of alpine meadows and great views. We will bike up (approx. 800 v.m. of climb), cross the plateau with stops on the meadows before we descend back to the valley. For the descend we have a couple of options and we will choose the one that will be in best condition and most suitable for you. In case you don't want to pedal up in the morning we can arrange a shuttle to avoid the first climb.,
Free time for snack or lunch in the valley,
AFTERNOON BIKE TRIP – Shuttle up to a ridge that splits two Slovenian regions (Gorenjska and Primorska) and then descend on an old Italian war trail to a village Podbrdo where we will have a break and a well deserved cold beer before we put the bikes on a train and return back to the valley.
TECHNICAL DATA:
distance: 50 – 60 km
vertical meters up (without morning shuttle): 1000
vertical meters down: 1400
technical level: 2 – 3
fitness level: 2 – 3
KRANJSKA GORA
Breakfast (self made),
MORNING: shuttle to Kranjska Gora area and full day biking where we have numerous options to spend the day. We can climb up to the highest pass in Slovenia and descend back down to the valley or we can visit the three borders peak where we can step into Austria, Italy and Slovenia at the same time. There is also a nice built single trail course close by that we can ride as well before we return back to the valley,
Snack or lunch in the village,
AFTERNOON: We can do a few runs in the Kranjska Gora bike park, bike to the famous Planica ski jumps or ride into Italy to the Laghi di Fusine lakes. We can decide on the exact routes in Kranjska Gora once we are there based on the weather and your wishes.
Drive back to Bohinj valley.
TECHNICAL DATA:
distance: 50-60 km (depends on the route we choose)
vertical meters: 1000 – 1200 (up and down; depends on the route we choose)
technical level: 2 – 3
fitness level: 2 – 3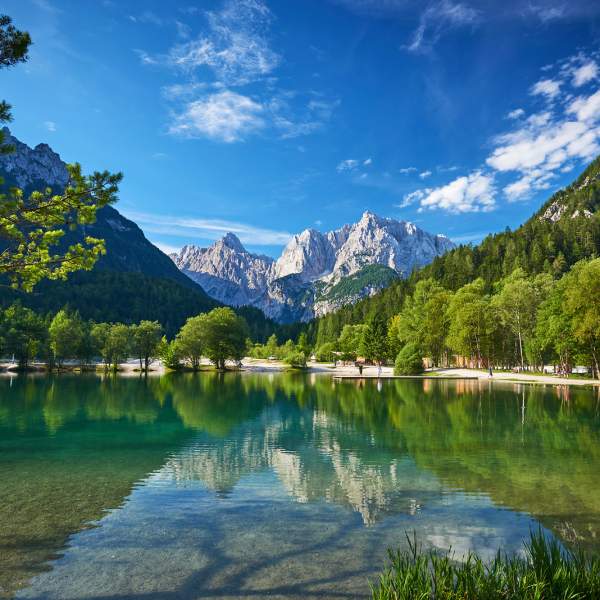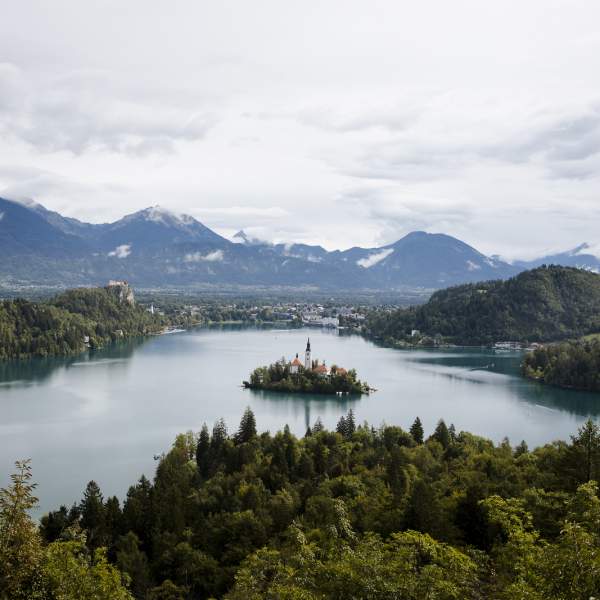 BLED
Breakfast (self made),
A short transfer will bring us to Bled and we will explore the lake area and discover the trails in the wide area of lake Bled. On this day we have an option to visit some of the mountain huts in the area and ride beautiful trails before we end our tour on shore of the famous lake Bled,
Free time in Bled for snack or lunch,
Shuttle to the airport.
TECHNICAL DATA:
distance: 20 – 30 km
vertical meters: 500 – 700 m (up and down)
technical level: 2 – 3
fitness level: 1 – 3
Tourist tax and final cleaning fee is not included in package price and is paid to the accommodation provider.