Fairy-tale getaway
Zlatorog would like to show you the fairy tale in nature where "U kan c" the end of the world. What kind of getaway do you need?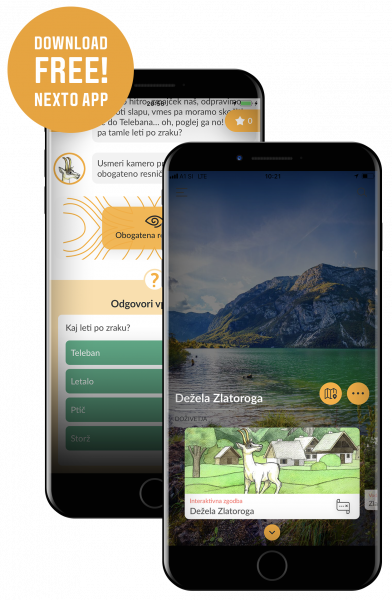 fairy-tale exploration
They say that children have the most beautiful time in Zlatorog Village! Stop and look around, then upload the NEXTO application on your mobile phone via Google Play or App Store and help Zlatorog save his kingdom. The Zlatorog Fairy Trail is also special, since the steps and exercise activities lead to finding out about majestic fairy-tale creatures, which introduce us to their world and nature through games.
A fAIRY TALE IN NATURE
Goldhorn shares secrets with small and big heroes, explorers, sports and pleasure seekers.
A FAIRY TALE IN NATURE
The Zlatorog Village is where "U kan c" the end of the world and where fairy tales come to life. The stories are about the power of nature under Triglav.
A FAIRY TALE IN NATURE
Each season offers a unique fairy tale getaway: snowy winter, flowery spring, green summer, colourful autumn.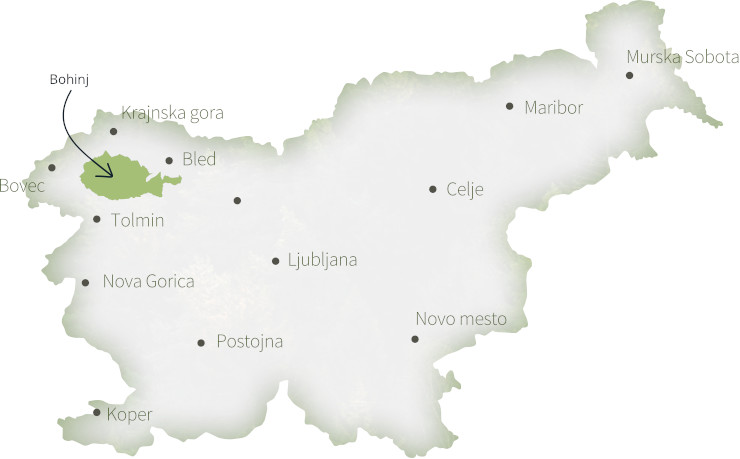 WELCOME TO BOHINJ
Bohinj is a green valley in the heart of the Julian Alps and the Triglav National Park. It enables a variety of activities along the Lake Bohinj and the surrounding mountains.