Slovenian Folk Music Festival (Alpski večer) in Bohinj – 01.05.2021
Traditional melodies of Bohinj. 3 days, 2 nights in Zlatorog Village (01.05.2021)
From €149 per Person
Cheer out loud in Zlatorog Village, where the alpine fairy tale awaits! The most beautiful alpine polkas and folk melodies resound here at the end of the world all year round, and especially at the Slovenian Folk Music Festival that is hardly awaited by the local people every year. Let the alpine melodies take you around the Bohinj Valley. Treat yourself to a getaway with a taste of tradition in Zlatorog Village and feel the pulse of nature amidst the blooming meadows and the Julian Alps.
Zlatorog's welcome drink will give you the energy to swirl amidst the beauties of nature, protected by our mysterious golden-horned chamois. Learn about the sights in Bohinj, which is, according to Lonely Planet, one of the 10 best regions to visit. Follow Zlatorog's tips and explore the heart of Triglav National Park on a bike or a hike.
Ride a boat on Lake Bohinj, and you might even notice the Bohinj brook trout jump out of the water in the rhythm of polka. Finish your weekend getaway in Zlatorog Village in alpine style and submerge for four hours in the sounds of the accordion and the entertaining programme at the Danica Hall in Bohinjska Bistrica. Sweet dreams are guaranteed, if you stay at one of the fairy tale alpine chalets of Zlatorog Village at Lake Bohinj.
Included services
2 nights in Zlatorog Village
Bohinjska gajbica - Welcome breakfast
Zlatorog's welcome drink
Boat ride on Lake Bohinj
Lunch at Danica Inn in Bohinjska Bistrica (not included)
Admission to the Savica Waterfall
Admission to the Mostnica Gorge
Visit to the Church of St John the Baptist
Admission to the Slovenian Folk Music Festival Alpski večer and aperitif drink
FRIDAY
Zlatorog's welcome drink and a letter with Zlatorog's tips,
Accommodation in Zlatorog Village in the embrace of the mighty alpine walls,
Go on a walk along Lake Bohinj to Ribčev Laz alone or with a guide, in the afternoon enjoy lemonade with a view of the lake.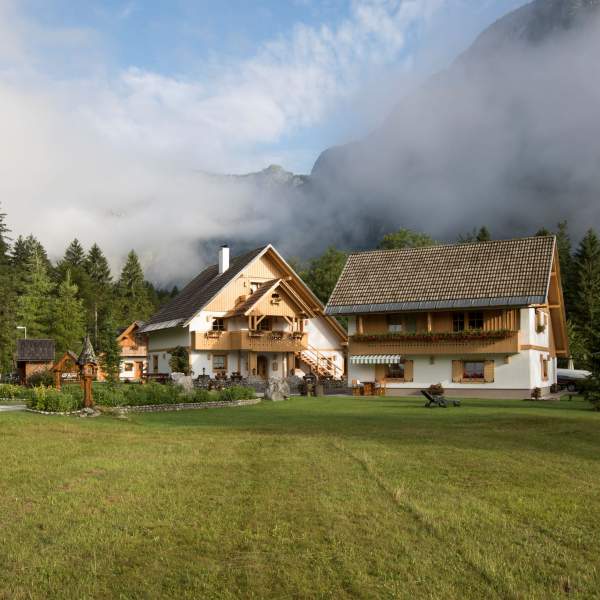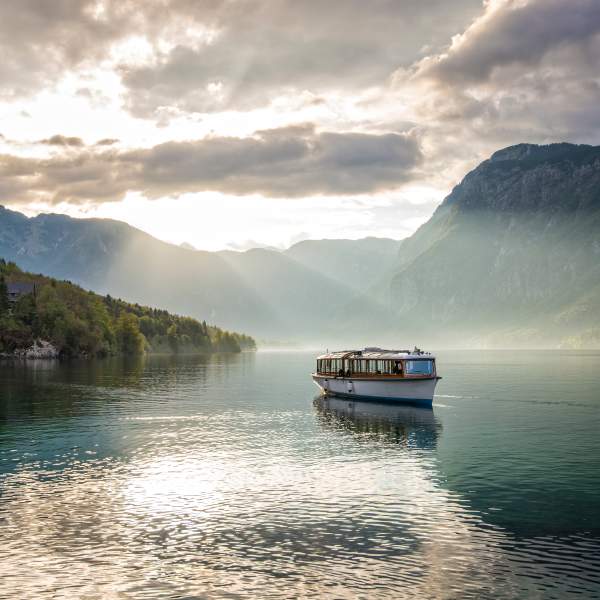 SATURDAY
Breakfast from a wooden crate "Bohinjska gajbica",
Golden tip: On a hunt for the most beautiful views of Triglav National Park,
Zlatorog's tip: Hike&Bike adventure of cycling around Bohinj,
Lunch at Danica Inn in Bohinjska Bistrica (not included),
Boat ride on Lake Bohinj,
View the famous frescoes at the Church of St John the Baptist and the story of the four brave men,
Experience the traditional Slovenian Folk Music Festival in Bohinj.
SUNDAY
Breakfast (self-served or at one of the restaurants in Bohinj)
Golden tip:: Energy hike to the Savica Waterfall before breakfast,
Leave till 10AM,
Enjoy tasting the local Savica dessert at Danica Inn at your return.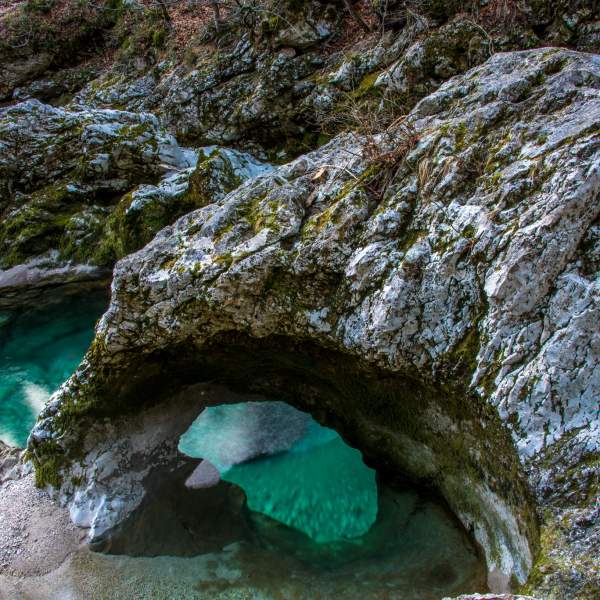 Tourist tax and final cleaning fee is not included in package price and is paid to the accommodation provider.