Winter romance in Zlatorog Village
An idyllic winter time for two in Bohinj. 3 days, 2 nights in Zlatorog Village from €179 per Person
Zlatorog Village is located right at the end of the Bohinj Valley and at Lake Bohinj. Winter fairy tale awaits you in Ukanc, where the fairy tale chalets are nested below the snowy walls of the Julian Alps. Time goes by slowly here. Thus, it is the perfect place for relaxation and romance.
Let yourself be spoiled by your hosts. First, make a toast with Zlatorog's welcome drink, then choose one of the Zlatorog's tips for adventures. A chalet in traditional alpine style will be your winter nest, where you will breathe in fresh mountain air and explore the surroundings of Lake Bohinj and the Julian Alps. One evening is reserved for massage and visit to the salt room.
Spice up the other night with a night torch or full moon walk. What about a snowy romance during the day? Ride on the slopes of Vogel or catch the views of Triglav National Park while snowshoeing. If you need extra relaxation, visit the Bohinj Aquapark, where you can enjoy in swimming pools or saunas. Take some time for yourself and start believing in fairy tales.
Included services
2 nights in Zlatorog Village
Zlatorog's welcome drink
Hike in a snow-covered landscape (snowshoeing)
Night torch walk (4 Persons minimum)
Waterfall Savica
Breakfast from a wooden crate ("Bohinjska gajbica")
Winter Bohinj Mobility Card
FRIDAY
Zlatorog's welcome drink and a letter with Zlatorog's tips,

Accommodation in Zlatorog Village nested between imposing snowy alpine walls,
Zlatorog's tip:

Night torch or full moon walk,

Go on a walk along Lake Bohinj to Ribčev Laz alone or with a guide, enjoy the afternoon tea or mulled wine with a view of the lake.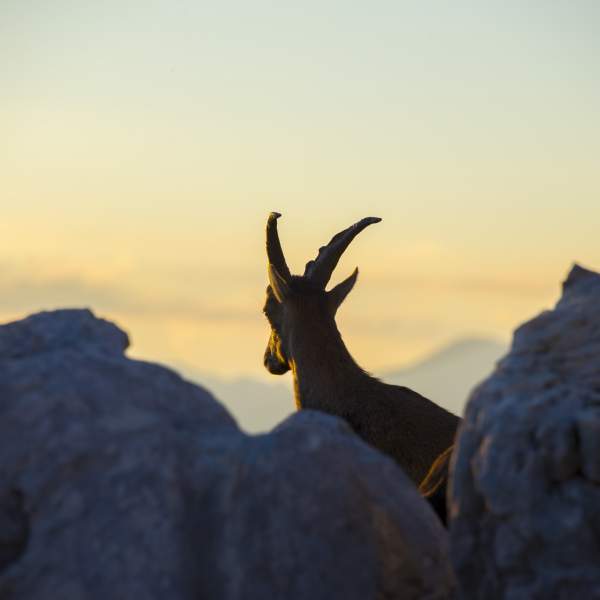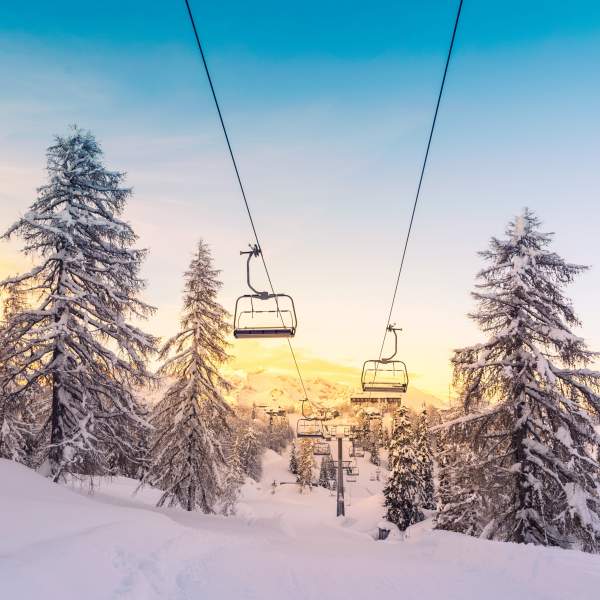 SATURDAY
Breakfast from a wooden crate ("Bohinjska gajbica"),

Golden tip:

Explore the area by yourself or go on a guided walk to the Savica Waterfall and to Zlatorog's water treasure,

Zlatorog's tip:

Snowshoeing (not included) or relax in the evening by enjoying body massage or visiting the salt room

Slovenian dinner

(not included).
SUNDAY
Breakfast (self-served or at one of the restaurants in Bohinj),

Golden tip:

Time for relaxation at Bohinj Aquapark

(not included),

Enjoy the taste of the Savica dessert at Danica Inn at your return.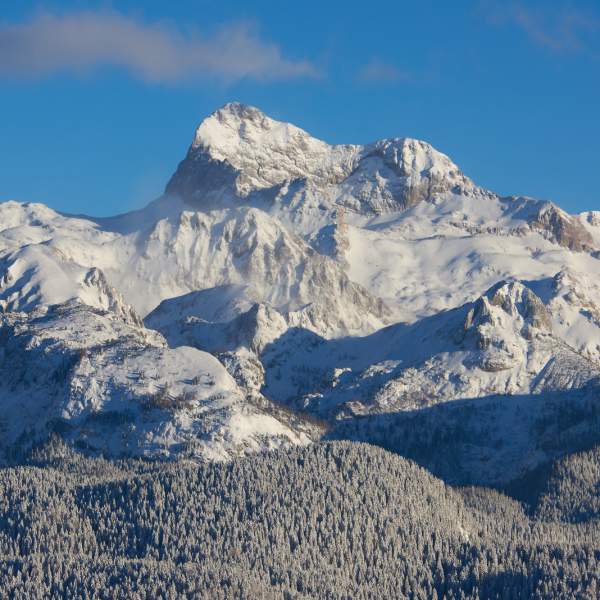 Tourist tax and final cleaning fee is not included in package price and is paid to the accommodation provider.